Sea-Doo WAKE PRO 215 2010
Coming Soon
---
Category:
Sea-Doo Jetskis
Sea-Doo WAKE PRO 215 2010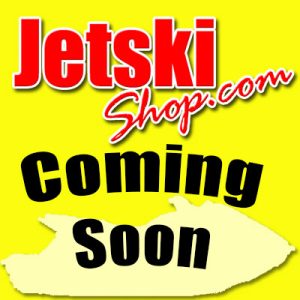 Status = Coming Soon
3 Seater
Supercharged
Mechanically Inspected
Full Factory Service completed
Warranty
Road trailer included
QLD rego included
Insurance Available
Sea-Doo WAKE PRO 215 2010 model watercraft,
in White, Red and Black,
Only 158 hours.
Supercharged 4 stroke, 1500cc, 3 cylinder, 215HP,
INCLUDED- ROLLER TRAILER.
with IBR (intelligent braking /reverse system)+ Rear boarding step.
Very fast, clean, 3 seater Family watercraft,
Ready to ride!! Just had workshop service completed.
Perfect for anyone wanting to get out on the watercraft with a very clean, 4 stroke jetski.
Lots of storage space, CRUISE mode, WAKE launch control,
Perfect for wake boards, Tow tubes and water skis with the included pop up Ski pole.
includes 2 keys, 1 fast Key, 1 learner key.
Why not buy from a Jetskishop dealer and know you get piece of mind with a warranty, guaranteed clear ownership title, and All your QLD transport paperwork completed for you
Watercraft and Trailer Package
1 x Sea-Doo Wake PRO 215 2010 with 158 hours
1 x roller trailer
1 x QLD rego
1 x Warranty –
Contact james@jetskishop.com
Finance and Freight available to anywhere just ask for a quote
Melbourne $650
Sydney $550

Jetskishop is the largest dealer of used jetskis in Australia, check out our range at www.jetskishop.com – no one has more or better watercraft than us. All hand picked, mechanical inspected & serviced. Backed up by a warranty from us.
Jetskishop.com was established in 2000 and remains the most original Jetski shop in Australia owned and operated by James. Call direct for any questions/ enquirers or support 0403 1984 84. Dont forget if your buying private, ask for a copy of a pre purchase inspection, If it doesn't have one, then we can help for only $220.
We trade your Kawasaki, Yamaha, Sea-Doo, Honda, jet ski, PWC, Bikes, Boats- ask about an upgrade.


New & Used Watercraft Sales.
Workshop Service and repairs