Yamaha FX HO 2013
register your interest
---
Yamaha FX HO 2013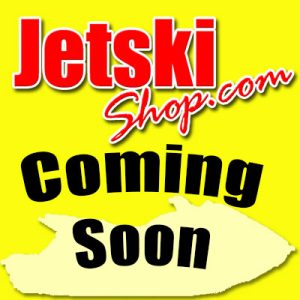 Status = Currently Available, but not in the showroom yet
register your interest at james@jetskishop.com
3 Seater
4 Stroke
Mechanically Inspected
Full Factory Service completed
Warranty
Road trailer included
QLD rego included
Insurance Available
Finance Available
Yamaha FX HO 1.8L.
In Maroon & Black. 2013.
Only 66 hours.
THE BIG ENGINE.
IN VERY GOOD CONDITION,
ROLLER TRAILER INCLUDED.
Bonus Cruiser Seats upgrade.
1812cc, 4 cylinder, 4 stroke, 180HP, Fuel injected.
3 seater Sports tourer.
This Jetski is in good condition. a few cosmetic scratches, Dont miss out on this deal.
this watercraft will blast you and your passenger out and in the waves and water, while maintaining a predicable ride line, making it easy for new rider and equally challenging the more experienced riders.
Fast and Powerful FX HO.
Extras included- NanoXcel Hull, remote locking, Cruise control, No wake mode, largest engine capacity in any jetski, Rear boarding step, and reverse, Extra comfy seats for cruising + more…
Non- Supercharged is less servicing and less fuel consumption.
Why not buy from a Jetskishop and know you get piece of mind with a warranty, guaranteed clear ownership title, and All your QLD transport paperwork completed for you.
Jetskishop is the most original Jetskishop in Australia
Watercraft and Trailer package:
1 x Yamaha FX HO 1.8L 2013 with 66 hours
1 x Roller trailer included
1 x warranty
1 x QLD rego
(due to high demand our stock is low, also no price has been put on this ski yet, its about to arrive in the showroom, please email james@jetskishop.com to register your interest.)
Contact james@jetskishop.com
Finance and Freight available to anywhere just ask for a quote
Melbourne $650
Sydney $550
Jetskishop is the largest dealer of used jetskis in Australia, check out our range at www.jetskishop.com – no one has more or better watercraft than us. All hand picked, mechanical inspected & serviced. Backed up by a warranty from us.
Jetskishop.com was established in 2000 and remains the most original Jetski shop in Australia owned and operated by James. Call direct for any questions/ enquirers or support 0403 1984 84. Dont forget if your buying private, ask for a copy of a pre purchase inspection, If it doesn't have one, then we can help for only $220.
We trade your Kawasaki, Yamaha, Sea-Doo, Honda, jet ski, PWC, Bikes, Boats- ask about an upgrade.
Jetskishop.com Pty Ltd.
New & Used Watercraft Sales.
Workshop Service and repairs
Official Honda dealer
1/10 Expo Crt Ashmore
PH: (07) 55 91 6660
FAX: (07) 5591 6676