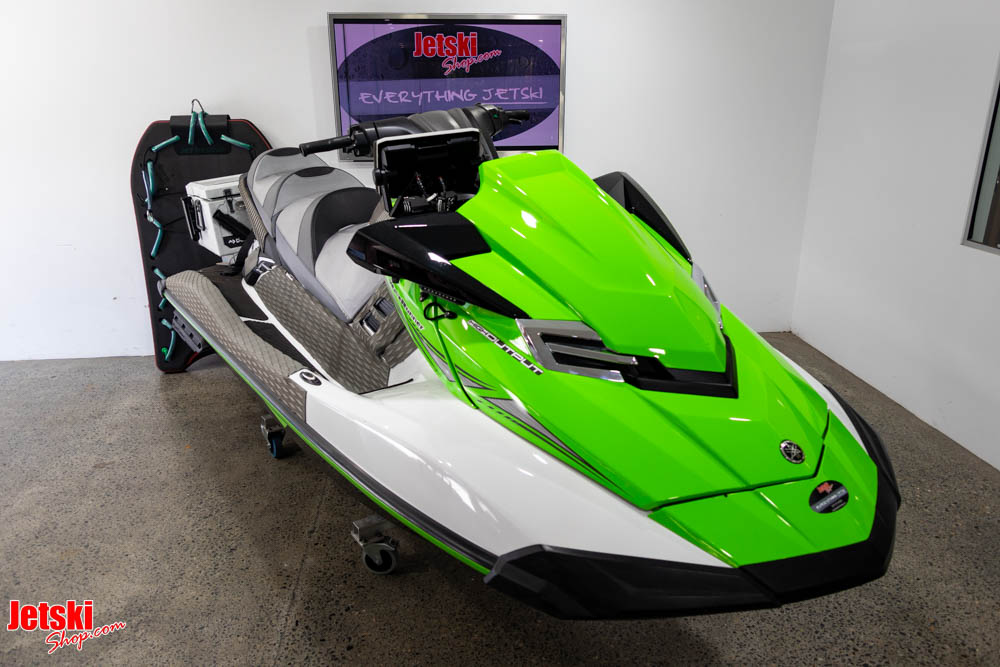 Status = Currently Available
15990
3 Seater
4 stroke
Mechanically Inspected
Full Factory Service completed
Warranty
Road trailer included
QLD rego included
Insurance Available
Finance Available
Yamaha FX HO Cruiser 2016 with Ride. (brakes)
185 hours,
INCLUDES ROLLER TRAILER.
In White with Green highlights.
NanoXcel! now only weights 376KG! super light weight.
1800cc, 4 cylinder, 4 stroke, over 180HP , Fuel injected.
3 seater Sports muscle craft.
Read more

"Yamaha FX HO Cruiser 2016"