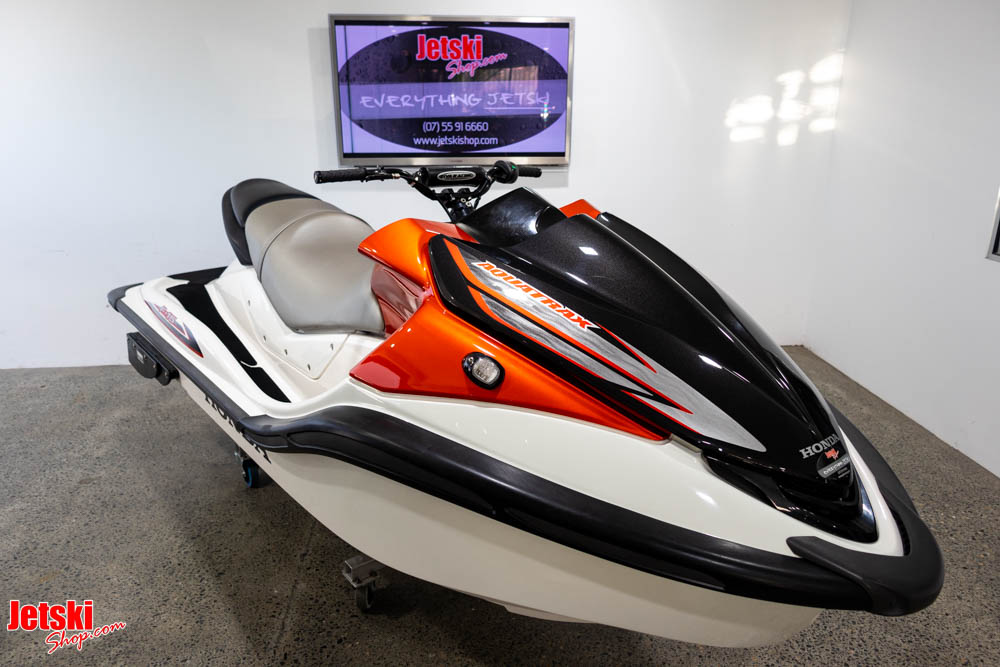 Status = Currently Available
13990
3 Seater
4 Stroke
Mechanically Inspected
Full Factory Service completed
Warranty
Road trailer included
QLD rego included
Insurance Available
Finance Available
Honda F-15 in White and Orange, 2009.
3 seater, 1500cc, Non -turbo, 4 stroke, 160 HP,
*IF YOU ARE READING THIS AD – you know what this ski- the worlds best sport tourer ski ever built! this particular ski is a rare find.
Read more

"Honda F-15 2009"